Album Cover Design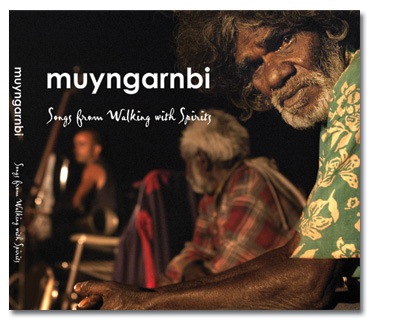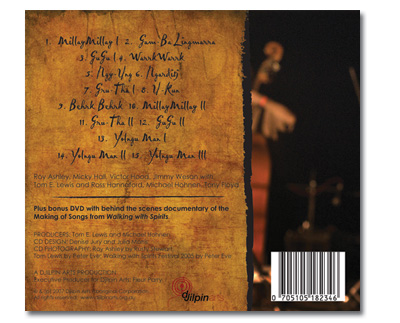 :: Muyngarnbi - Songs from Walking With Spirits
CD and DVD cover, label design and finished artwork created for Muyngarnbi - Songs from Walking With Spirits, a Djilipin Arts Production. Designed in collaboration with Julia Morris.
* Nominated for 2008 NT Indigenous Music Awards, Artwork and Design of the Year.
About Muyngarnbi - songs from Walking with Spirits
" Tom E. Lewis brings together four Arnhem Land songmen in a new release unlike anything heard before in indigenous music. This startling new work is available through Skinnyfish Music and comes with a bonus 30minute behind-the-scenes DVD.
Producers Tom E. Lewis and Michael Hohnen have brought together the songs of senior songmen in a ground breaking stylistic development, in which the songmen have relinquished their didjeridu to work with gyspy, rhumba, jazz and rock influences that provide a dynamic contemporary platform for traditional formats. "